Web & Social Media Business Intelligence Platform
Analyze the conversation about you
Get smart suggestions with Smart Algorithm
Find the influencers for your brand
Visualize and report every online activity
Find the latest trends on Social Media
Create valuable engagement with your fans
Make better decisions with big data
Get sales leads from web & social media
Use big data for exceptional customer care
Analyze Your Competitors and Industry
Protect your online reputation
Manage social media accounts
Keep your customers happy!
Over 550 brands worldwide
trust BoomSonar Suite
ALL-IN-ONE PLATFORM
FOR BUSINESS SUCCESS
Listen to what gets people talking, analyze the news, reveal insights, see the upcoming trends, make your voice heard, and drive your business to success. From data acquisition to publishing, solve all your needs in one platform.
Real-time web and social media monitoring, measurement, analysis and insights for brands!
BoomSonar Suite is the ultimate web & social media business platform.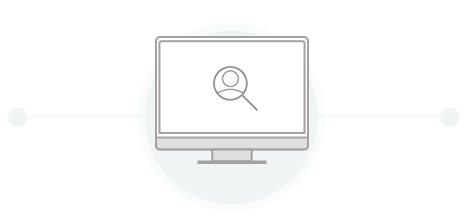 Monitor websites and social media in real-time, analyze results, and reach to the unlimited potential of big data.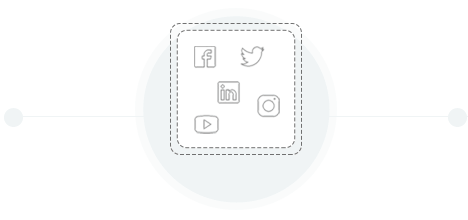 Use your social media accounts effectively, tell your story, create a conversation, and measure the results.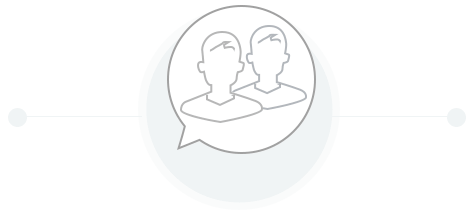 Interact with your customers as a team, answer their questions, solve problems, and keep them happy!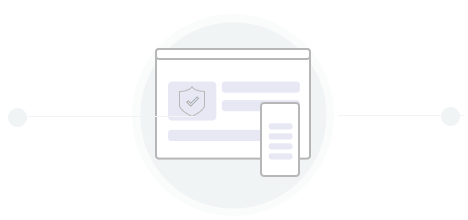 Analyze the threats to your online reputation, take down fake accounts, track SEO rankings.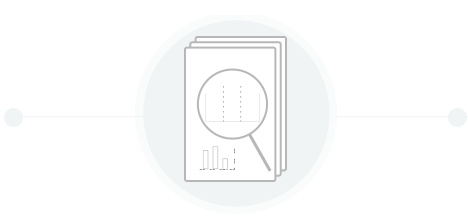 Prepare benchmarks with powerful social media analytics data of your brand, competitors & industry.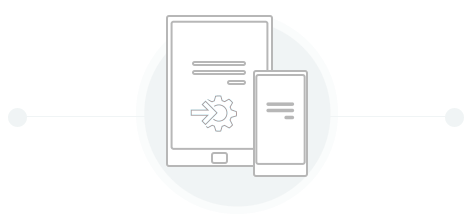 Create stunning interactive dashboards, see the trends, analyze the results, and find actionable insights.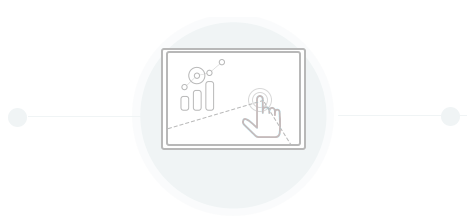 Gain deeper insights, find sales opportunities, create business value with machine learning.
Connect your data to any third-party platform, integrate web & social media data to your tools.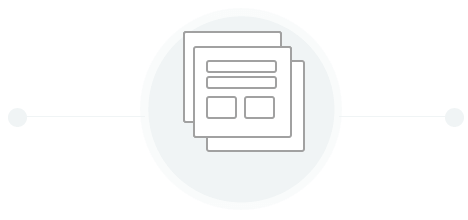 Tell your story easily with 1-to-1 previews, post scheduling, and multi-channel posting.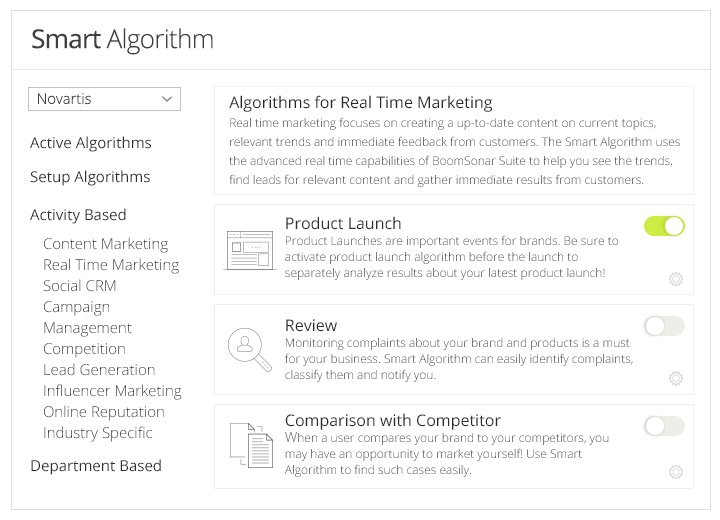 Smart Algorithm is a fully autonomous machine learning system that provides instant analysis of your results, creates context-aware smart insights, and provides guidance for the best action.
From sales to human resources, content marketing to lead generation, get actionable insights for your departments and activities with machine learning, and take automated action within seconds when a result is detected.
Just select your keyword, activate the algorithm you need, and let the Smart Algorithm artificial intelligence system analyze your results, give insights, provide suggestions, and take action in real time!
Stunning Dashboards
to Interact & Impress
Visualize your campaigns with the Newshub, take real time action with BoomStream, or analyze your results with the Dashboard.
You can gather real-time insights, measure the buzz, and analyze the web & social media monitoring results with over 300 different customizable and interactive charts, graphs, and tables in three mission-focused platforms.
Big data visualization for social media monitoring has never been this easy!
More on Data Analytics Dashboard
More on the Newshub
More on the Streaming Dashboards