MANAGE ALL SOCIAL MEDIA
IN A SINGLE PLATFORM
Manage Facebook, Twitter, Instagram, YouTube, and LinkedIn accounts in a single platform!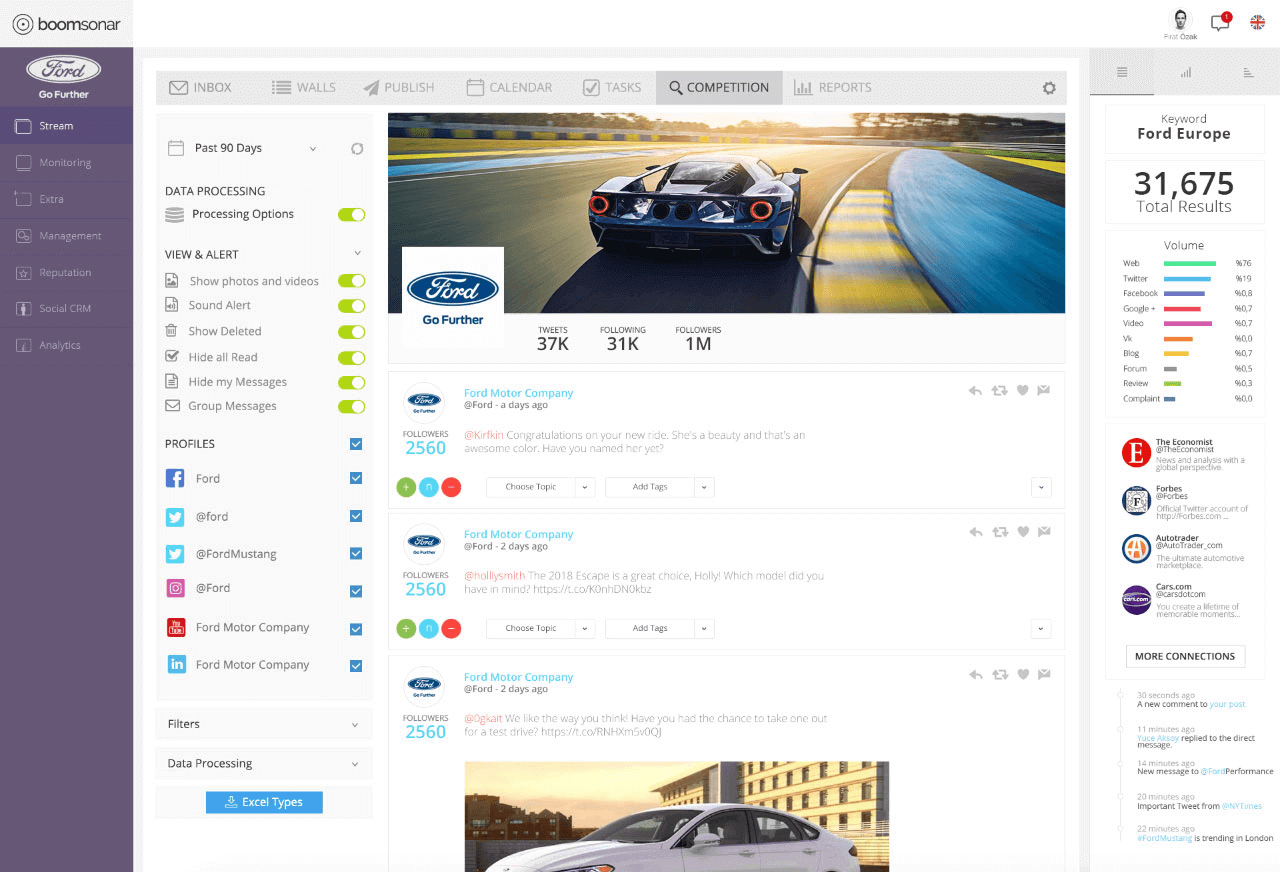 EASY TO USE
SOCIAL MEDIA MANAGEMENT
BoomManager helps brands to create and sustain a healthy online relationship with fans,
reply to customer needs, and increase customer loyalty through social media.
Manage Social Media
Create your social media content, schedule your posts, publish and interact with users!
Tell Your Story
Create the best content, see the previews, schedule and publish on social media.
Monitor Engagement
Monitor the engagement, moderate your comments, reply to direct messages
Report Your Success
Report all activities with interactive charts, Excel reports, and PowerPoint presentations!
All-in-One
Manage Facebook, Twitter, Instagram, LinkedIn and YouTube in a single platform
All User Activities
Find all users who reply, mention, follow, comment or message to your brand
Unlimited Results
Reach all of your page activities, monitor every post, analyze every comment
Alert Sounds
Get alerted by sound notifications for important activities on your accounts
Create Content
Prepare your content for your Facebook and Twitter accounts, publish directly
Real Previews
Real previews helps you to fine tune your content and create the best visuals
Schedule Posts
Schedule your posts, implement your content strategy easily
See the Comments
See the comments by users in real-time, assign tasks, and reply easily
Get Direct Messages
Read and reply the direct messages to your brand, see the conversation
Meet New Followers
Find out the users who just started to follow your brand in real time
Collaboration Tools
Ready for teamwork! All activities of your team are visible to you in real time
Integrated Social CRM
Manage all your activities with the integrated Social CRM, improve customer relations.