MONITOR
WEB & SOCIAL MEDIA
Smart monitoring platform for gathering actionable insights from big data.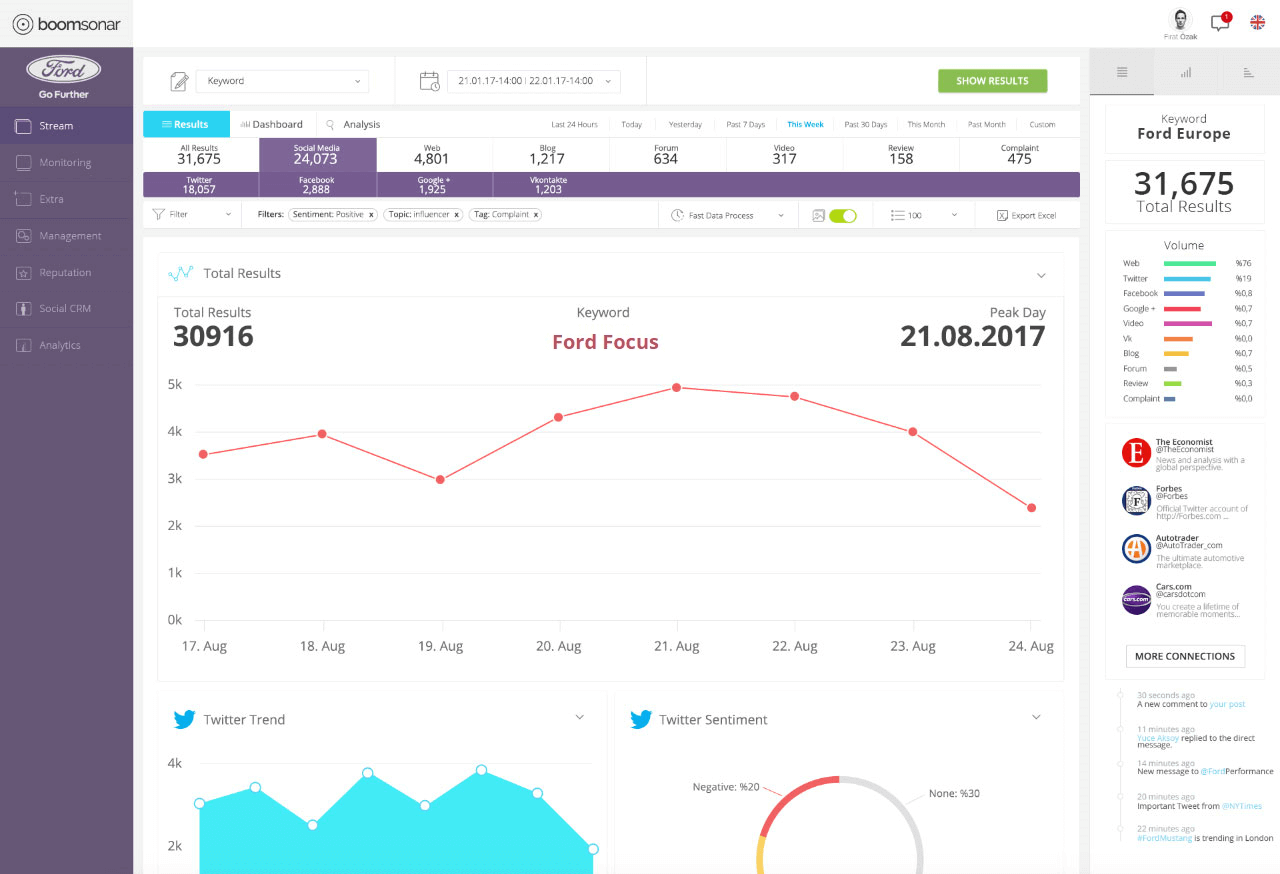 UNLIMITED DATA
FOR YOUR BRAND
Monitor millions of websites, Twitter, Facebook, Instagram, Google+, YouTube, Vimeo, LinkedIn, Foursquare,
Vkontakte, blogs, forums, comments, review sites, sharing sites, bookmarking sites and more!
All Social Networks
Cover all major social networks, including Facebook, Twitter, and YouTube
Web Monitoring
Monitor and analyze websites, news sites, portals, blogs, forums and more!
Smart Algorithm
Analyze results with machine learning, get suggestions for the best course of action
Integrated Social CRM
Social CRM is integrated with all results to help your customers
Real-Time Results
Listen to the conversations in real time, be the first one to know
Unlimited Results
Reach unlimited results from social networks, websites, blogs, news sites, and more
Keyword Monitoring
Monitor your results with detailed keywords, use logic operators for the best results
Easy Data Processing
Categorize, tag, and analyze your data with easy to use interface
Excel & PowerPoint
Download your results to Microsoft Excel, get stunning reports in PowerPoint!
Unlimited Archives
All results are kept in a ready to use archive. Compare your campaigns with previous ones
Time Based Search
Search in any time period you want, follow the time based change and trends in the buzz
Monitor the Competition
Follow competitors, compare performance, analyze their campaigns and find insights
Rank by BoomScore
Rank your results by BoomScore, find the most important content easily