ALL-IN-ONE PLATFORM
FOR AGENCIES
Use the best tools for your agency,
take your business to the next level.
FROM THE FIRST PITCH
TO THE LAGEST CAMPAIGN
Get the best social media tools for your job, and don't worry about the data! We provide full support to the agencies.
From social media management to creating campaigns, complex data wrangling to customized reports; we have all the tools you'll need!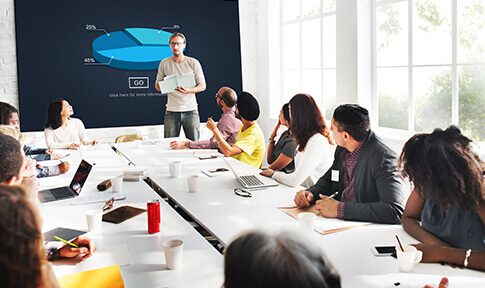 Client Pitches
Create benchmarks for your next pitch with us
Crisis Reports
If something goes wrong, we're ready to help
Support
Expert team to help you. We know what you'll need!
Training
Get training to use the full potential of BoomSonar Suite
POWERFUL TOOLS
FOR AGENCIES
BoomSonar Suite combines all tools an agency will need in a single platform.
Manage social media accounts
Create and monitor campaigns
Engage with users
Monitor web and social media
Analyze the results
Prepare reports
Over 100 agencies rely on BoomSonar Suite to leverage their work.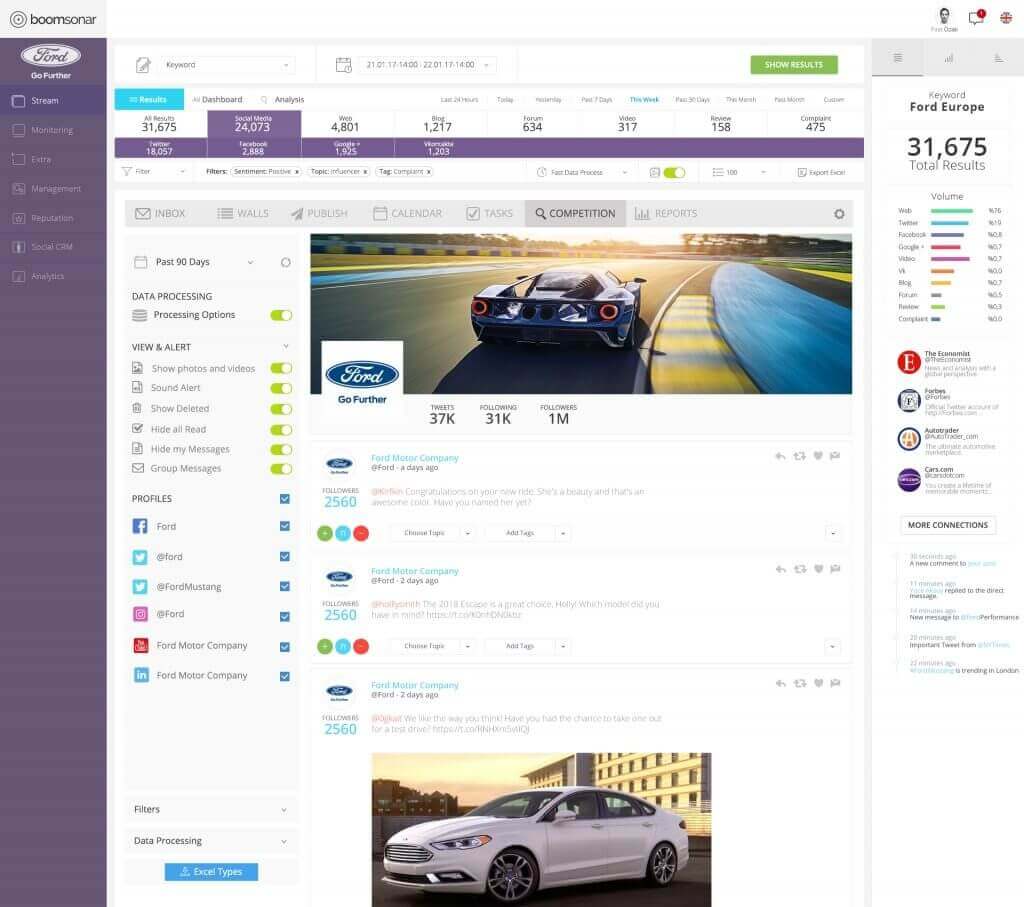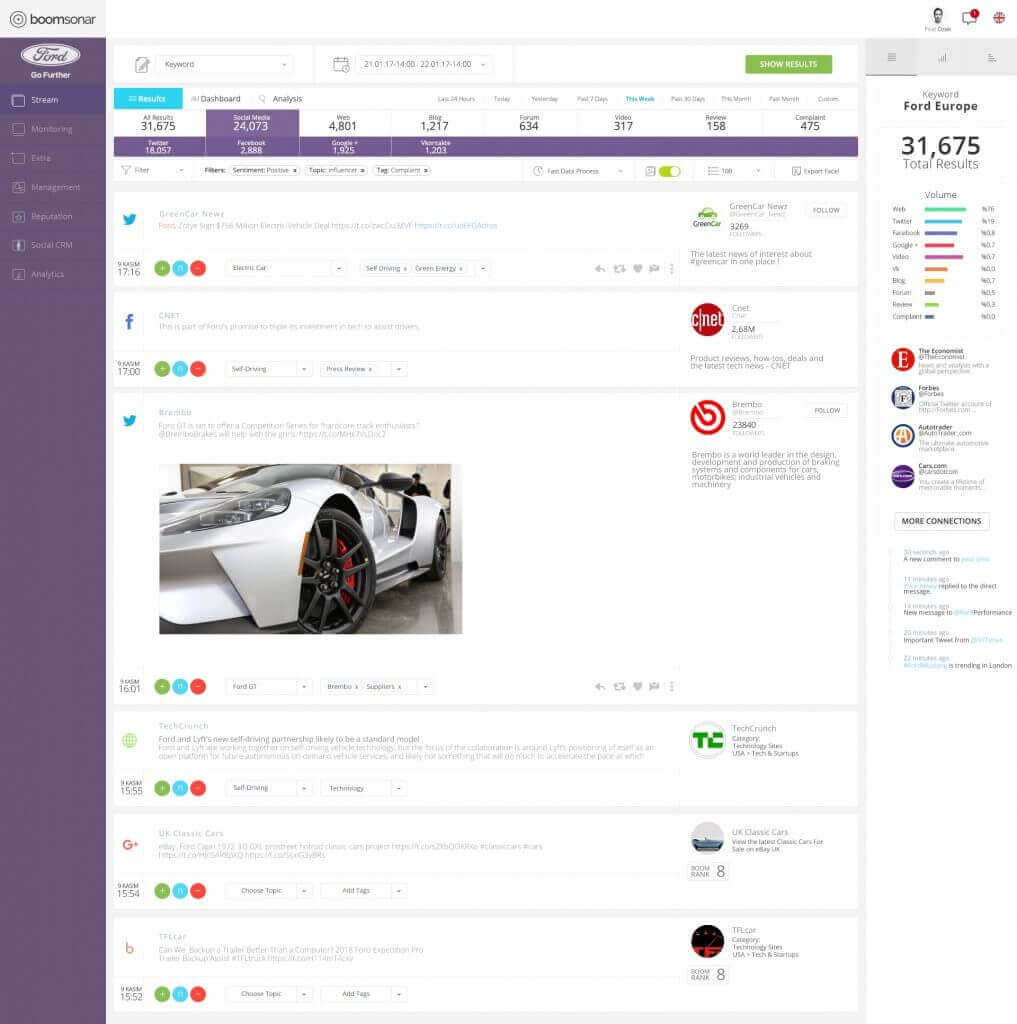 FOR EVERY AGENCY,
WE HAVE A SOLUTION!
Marketing agencies, digital agencies, social media agencies, public relations agencies… BoomSonar Suite can create value for everyone!
Analyze marketing insights
Measure campaigns
Research the audience
Identify the influencers
Prepare benchmarks
Analyze product launches
Conduct market research
Manage online reputation
Discover the latest trends
Find great content
Prevent and manage crises
Creating and measuring campaigns in a data-driven web and social media business platform will help your agency. Use BoomSonar Suite as a force multiplier to leverage your work by analyzing the returns.
Publish with Ease
Tell the story of your client with no hassle
Easy Social CRM
Interact with users, solve their problems, keep them happy
Create Stunning Reports
Prepare presentations by just clicking the report button
Create the Perfect Pitch
Know the potential client better than they know themselves
Listen What They Say
Monitor websites and social media, take informed decisions
Collaboration Tools
A single platform for all of your team to share your workload
Measure Campaigns
Listen to the web and social media, measure your success
Great Support
We'll help you in from the first meeting to the largest crisis
All-in-One Platform for Agencies
The most comprehensive solution for agencies!
Try the BoomSonar Suite demo, start real-time monitoring, data analysis, and reporting.