Protect your brand from fake accounts, impostors, protest events, and aggressive user groups,
get up to date information to take action.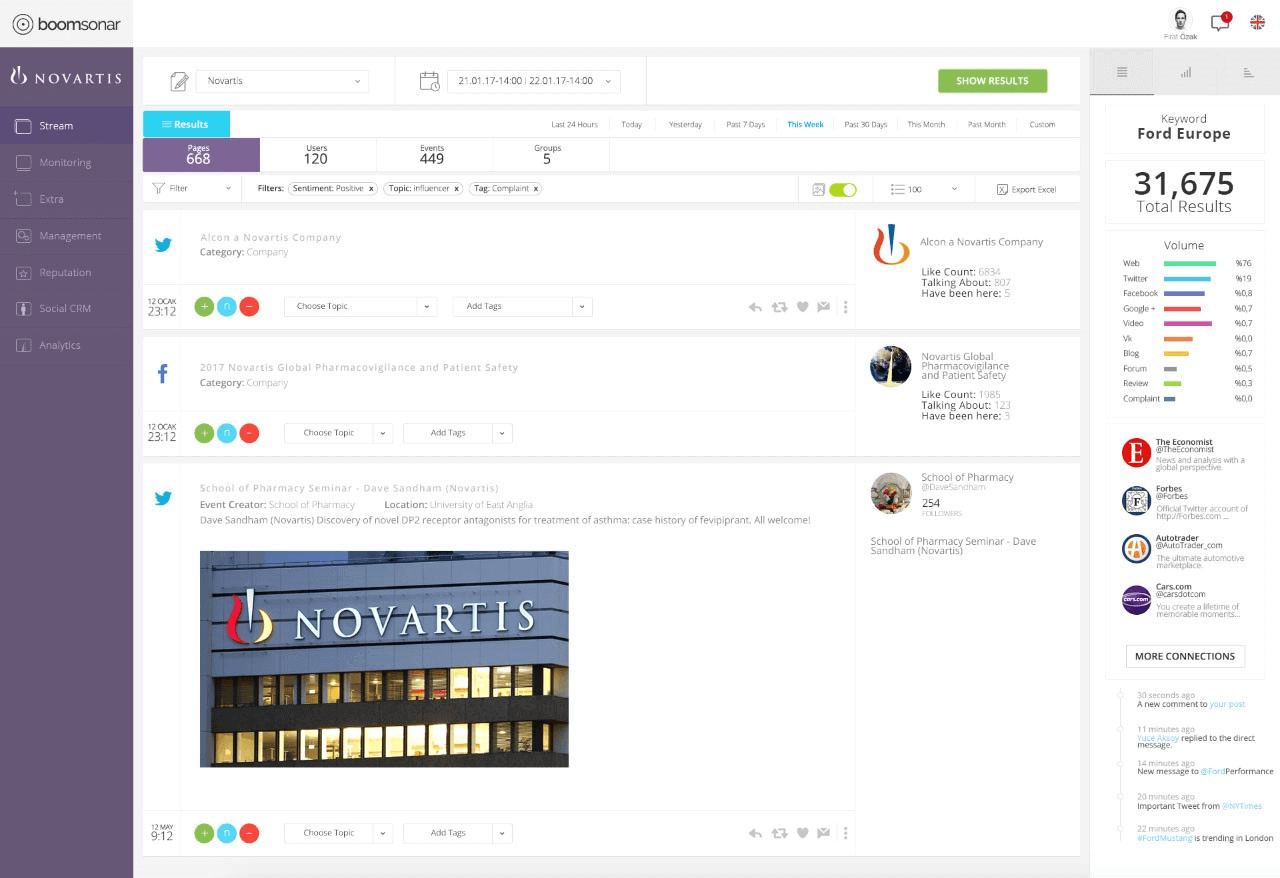 SINGLE PLATFORM FOR
ONLINE REPUTATION MANAGEMENT
Fake accounts, impostors, protest events, aggressive user groups and negative search engine content may spark huge online crises and cause irreparable damage to your online reputation.
To take preventive action, you need to detect the potential threats early. BoomReputation provides the tools you need to see, analyze and solve the problems long before they create an online reputation crisis.
Facebook Monitoring
Detect fake accounts, discussion groups, pages and protest events in real time!
X (Twitter) Monitoring
Find the fake accounts and parody accounts on X (Twitter), take action!
Instagram Monitoring
Determine the accounts that pose a threat to your online reputation on Instagram
Google SEO Monitoring
Monitor the Google search rankings for your results, detect negative content early.
Be First to Know
Monitor Facebook, X (Twitter), Instagram, and Google, be first to know about potential threats
Early Warning System
Be aware of the Facebook events, never be left your guard down
Prevent Crises
Detect potential crises early, develop your strategy, take preventive action!
High Performance
Fast and responsive BoomReputation interface is designed for everyday use
Easy Data Analysis
Categorize your results, tag content, mark the sentiment and take notes for easier analysis
Excel Exports
Export your results to Microsoft Excel with a single click, download and share your analysis
Deep Data Filters
Advanced filtering options and in-depth result search for easy data analysis
Single Click Processing
Categorize and tag similar results with a single click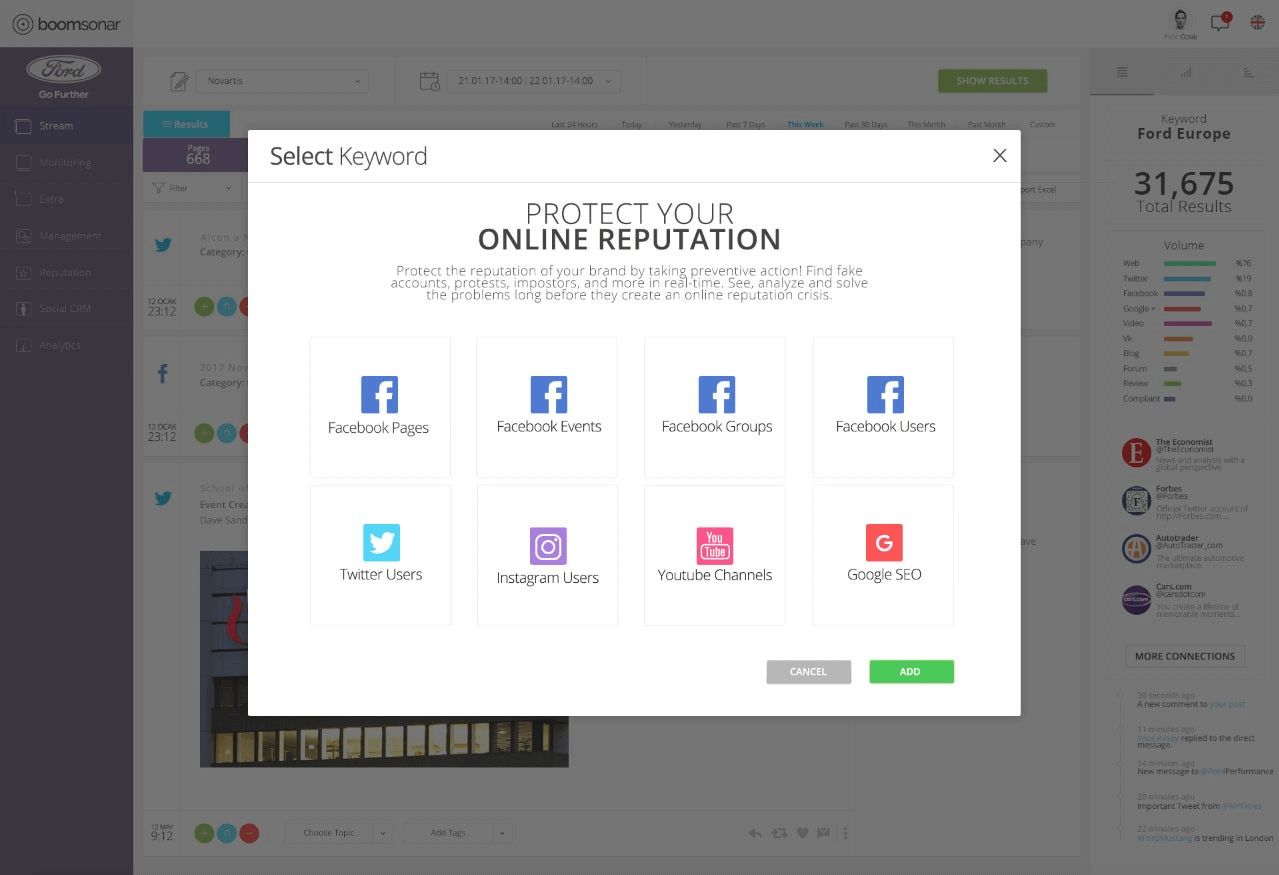 MANAGE YOUR
ONLINE REPUTATION
BoomReputation provides the necessary tools for every marketer. Monitor X (Twitter) accounts, Facebook groups, pages, users, and events, analyze Google search engine rankings, be the first one to notice potential threats to your online reputation, develop your strategy and take action.
BoomReputation is the best solution to guard your online reputation!
 Find fake accounts and impostors
 Find parody accounts about you
 Learn about events
Find user groups about you
 Track what Google brings up on your keywords
 Prevent crises
Monitor your brand, products, and executives
Monitor competitors
Monitor your reputation
Find Facebook Pages, Groups, Users, and Events
Find X (Twitter) users
Find Instagram users
Learn your Google rankings
Real-time results
Unlimited results
Unlimited result archive
Wildcard search operators
Microsoft Excel data export
Spam-free results with Smart Algorithm
Advanced filtering options
Single-click data processing
Integration to all BoomSonar Suite modules
Start Reputation Management
The most comprehensive solution for brands and agencies!
Try the BoomSonar Suite demo, start your online reputation management now!