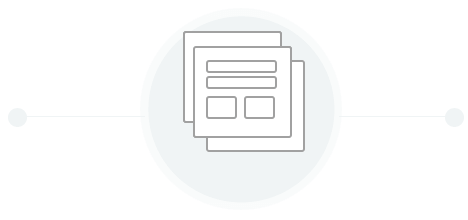 All in One Platform


To Manage Your Social Media
Social media channels are providing businesses a great way to interact with their clients in a more personal setting. Listening the fans, followers and subscribers is the first step to establish a successful two-way communication. The tools provided by social media channels may be enough for small fan pages, but managing a page with thousands of fans with a marketing perspective requires specialized tools.
BoomManager provides the much needed social media management platform for brands to manage Facebook, Twitter and Instagram accounts. You can create posts, gather insights, monitor and manage comments, reply to direct messages, interact with users and create reports with an all in one social media management platform.
BoomManager has all the tools you need for successful social media account management, social media competitor monitoring, Social CRM and online reputation management in a single platform!
Manage Social Media
Create your social media content, schedule your posts, publish and interact with users!
Monitor Engagement
Monitor the engagement of posts, moderate and reply your comments, reply to direct messages
Process Your Results
Analyze, categorize and process your results, take notes, add to Social CRM and manage your audience
Monitor the Competition
Analyze the social media activities of your competitors, enhance your social media strategy
Unlimited Reporting
Report all of your data with interactive charts, Excel reports and Powerpoint presentations!
Integrated Social CRM
Manage all your customer relations with the integrated Social CRM system, increase customer satisfaction.
Realistic Previews
Plan all your posts with real previews, know what your posts will look like before you schedule

Ready for Teamwork
Include all your team members in your social media management effort with BoomManager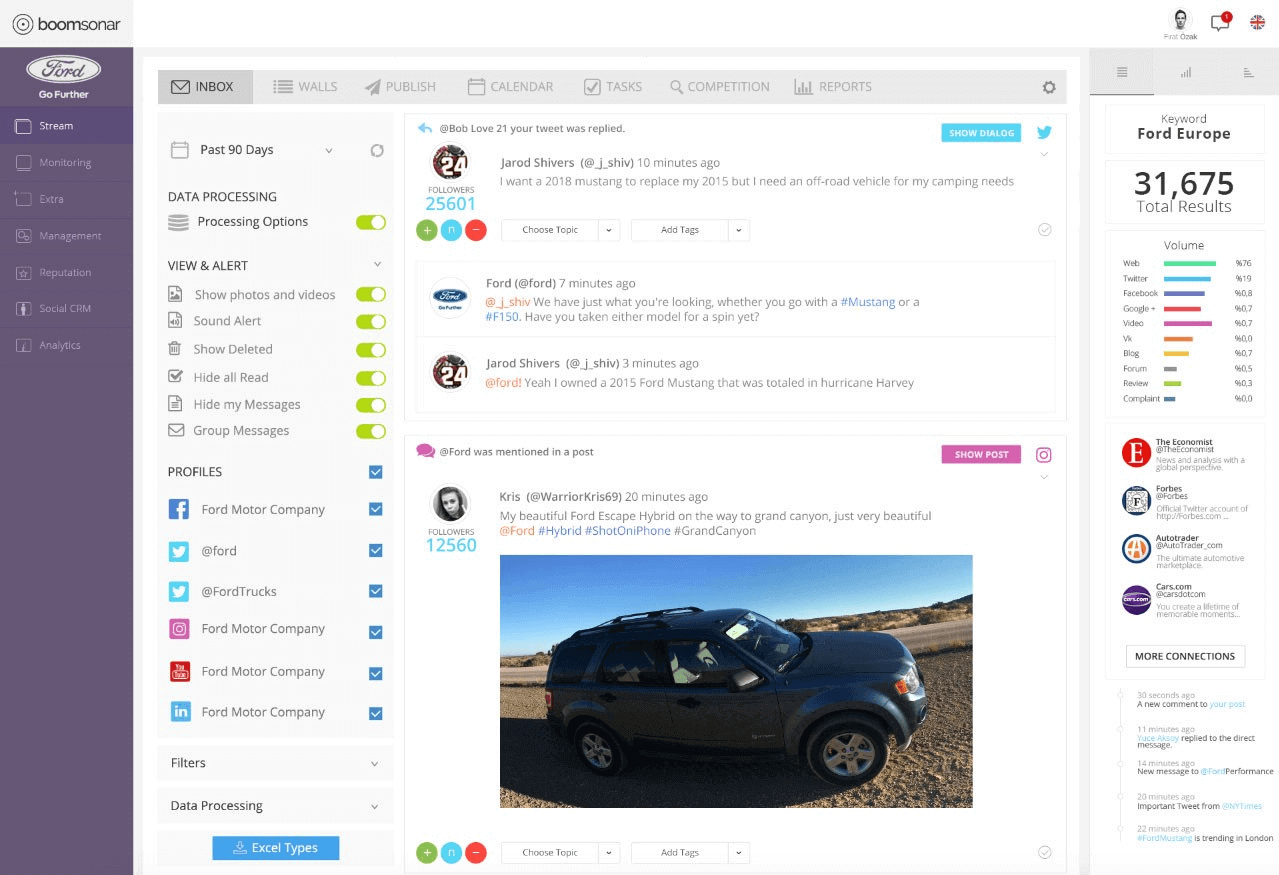 Easy
Social Media
Management
BoomManager social media page management platform is designed to provide a single interface to manage Facebook, Twitter and Instagram pages, create and schedule posts, manage Social CRM activities, monitor and reply to comments and direct messages, find the new followers, monitor the competition and moderate content.
BoomManager helps brands to create and sustain a healthy online relationship with fans, reply to customer needs and increase customer loyalty through social media.
Single Point Management
Manage all your Facebook, Twitter and Instagram activities in a single platform, be secure
See the Comments
See the comments by users in real time
Collaboration Tools
BoomManager is ready for teamwork! All activities of your team is on the system in real time
All User Activities
Find all users who reply, mention, start to follow, comment or message to your brand
Get Direct Messages
Read and reply the direct messages to your brand, see the conversation
Integrated Social CRM
Manage all your activities with the integrated Social CRM, improve your customer relations.
Unlimited Results
Reach all of your page activities, monitor every post, analyze every comment
Meet the New Followers
Find out the users who just started to follow you in real time
Alert Sounds
Get alerted by notification sounds for every activity on your social media accounts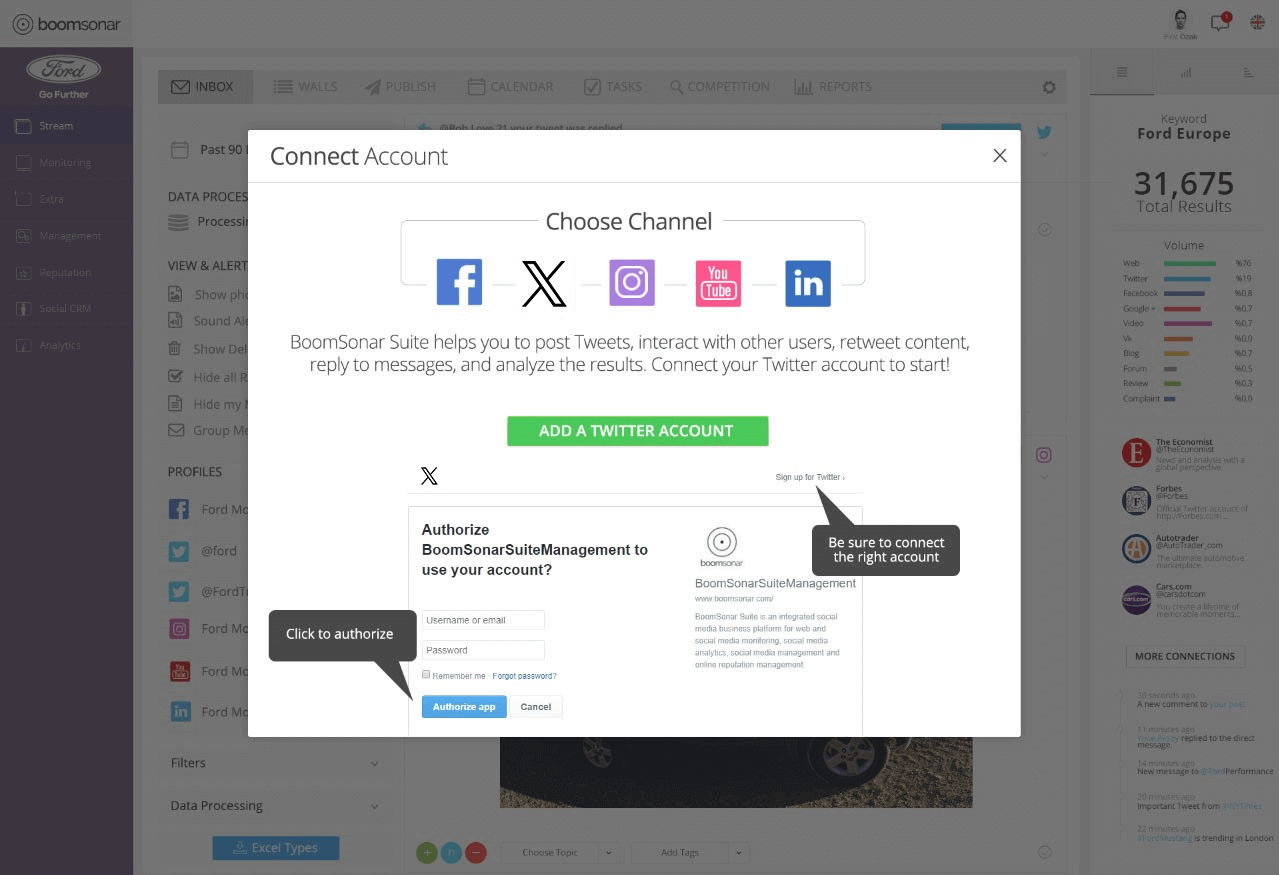 Create

,

Schedule

And

Publish

Content

Content marketing

, the practice of creating and distributing information and entertainment to promote your brand, is the new way to go. Delivering the content at the right moment and in the right format is the key to achieve the most.

Post management system of BoomManager is the best tool for implementing your content marketing strategies. BoomManager helps you to manage your content, schedule your posts with a realistic preview for fine tuning and reaching out to your users.
Create Your Posts
Prepare your content for your Facebook and Twitter accounts, publish directly
Work as a Team
Prepare your content for your Facebook and Twitter accounts, publish directly
Scheduled Posts
Schedule your posts, implement your content strategy easily
Real Previews
Real previews helps you to fine tune your content and create the best visuals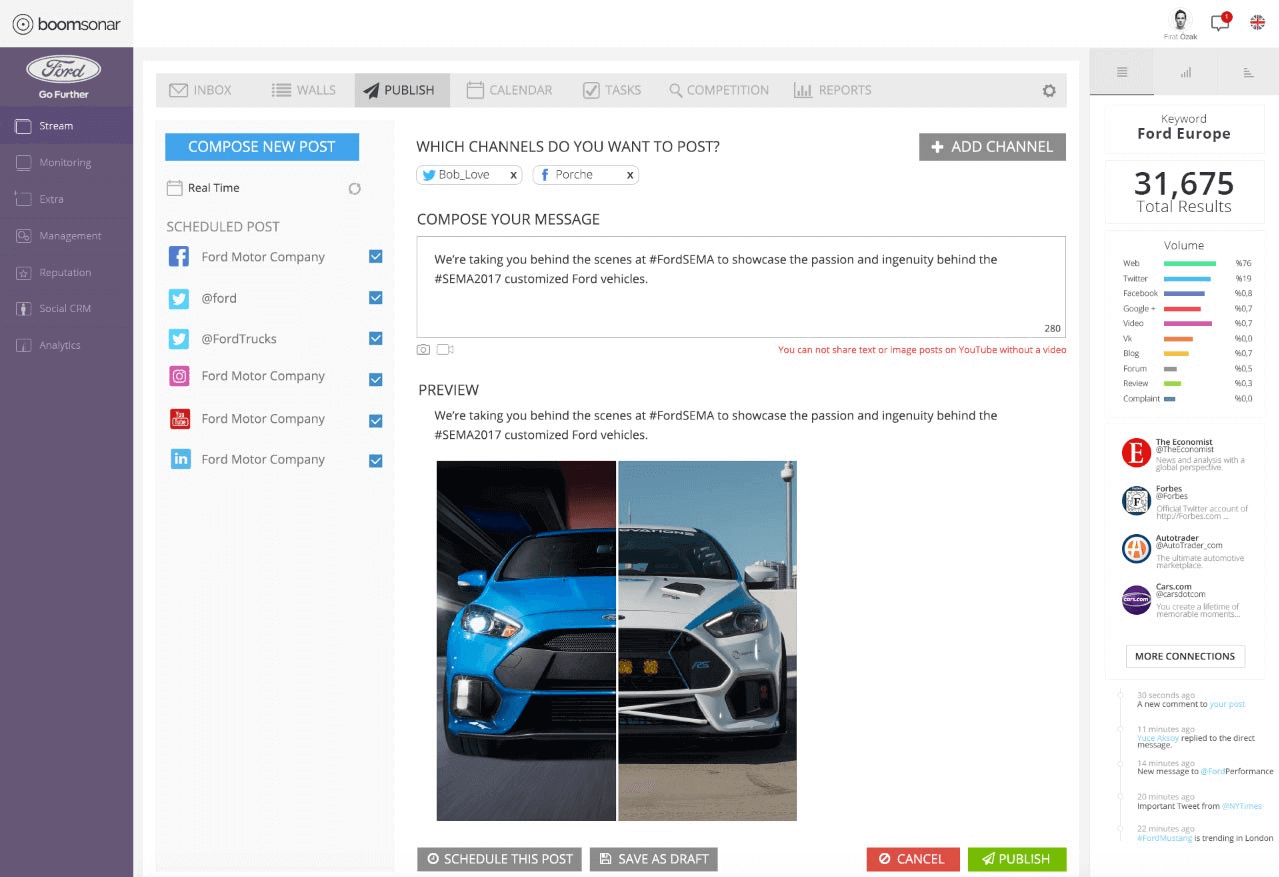 Monitor the
Competition
Monitoring your Facebook comments is a crucial step for a successful social media presence. It is easy to monitor a handful of comments using standard tools provided by Facebook, but monitoring a page with hundreds of daily comments is a daunting task.
BoomManager monitors all the posts and comments of your page in real time, helping you to read and reply to every user comment on your page, sort comments by chronological order, filter results, analyze content and create reports with a single interface.
Be First To Hear
Be first to hear with real time competitor monitoring
See the Comments
Monitor the comments on your competitors' pages, filter and analyze
Get the Details
Use advanced filtering options to analyze the activities of your competitors.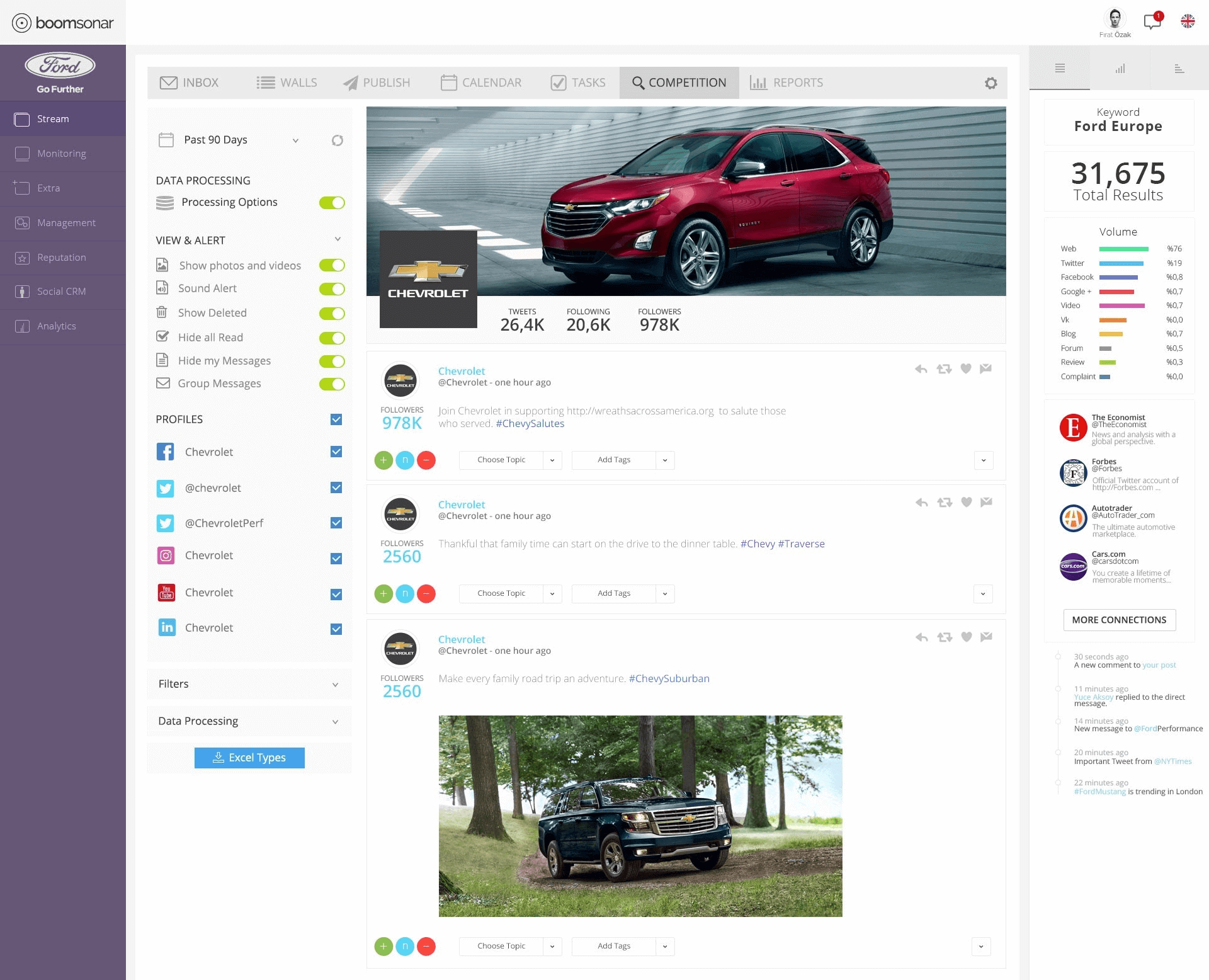 Analyze

and Report

Moderating social media accounts with thousands of fans, analyzing hundreds of comments and replying tens of users is an exhaustive effort with standard tools. BoomManager helps you to decrease the workload of your social media team.

The easy to use and intuitive interface of BoomManager helps you to analyze your data, take action and report. See all comments in chronological order, process your data with a single click, search within the comments, reach your customers directly, and report the results with the interactive dashboard and Powerpoint slideshows within a high performance social media management platform!
Visualize Your Results
Visualize and report the performance of all your social media results in a single interface
Detailed Filters
Use multiple filters and in-depth result search to find the results you need
Excel and Powerpoint Reports
One-click export for all your data! Download your results and reports to Microsoft Excel and Powerpoint.
Interactive Charts
Select your accounts, choose graphs and click to reach the relevant results!
Single Click Processing
Filter and categorize thousands of results with a single click, analyze your results easily
No Data Limits!
Don't think about limits anymore! BoomManager has no limits for result volume.
High Performance
See all of your posts, comments and direct messages in real time! Big data, high performance!
Time Based Results
Find the time-based trends with search periods, enhance your strategy!
Try BoomManager demo, start to manage your page in real time!