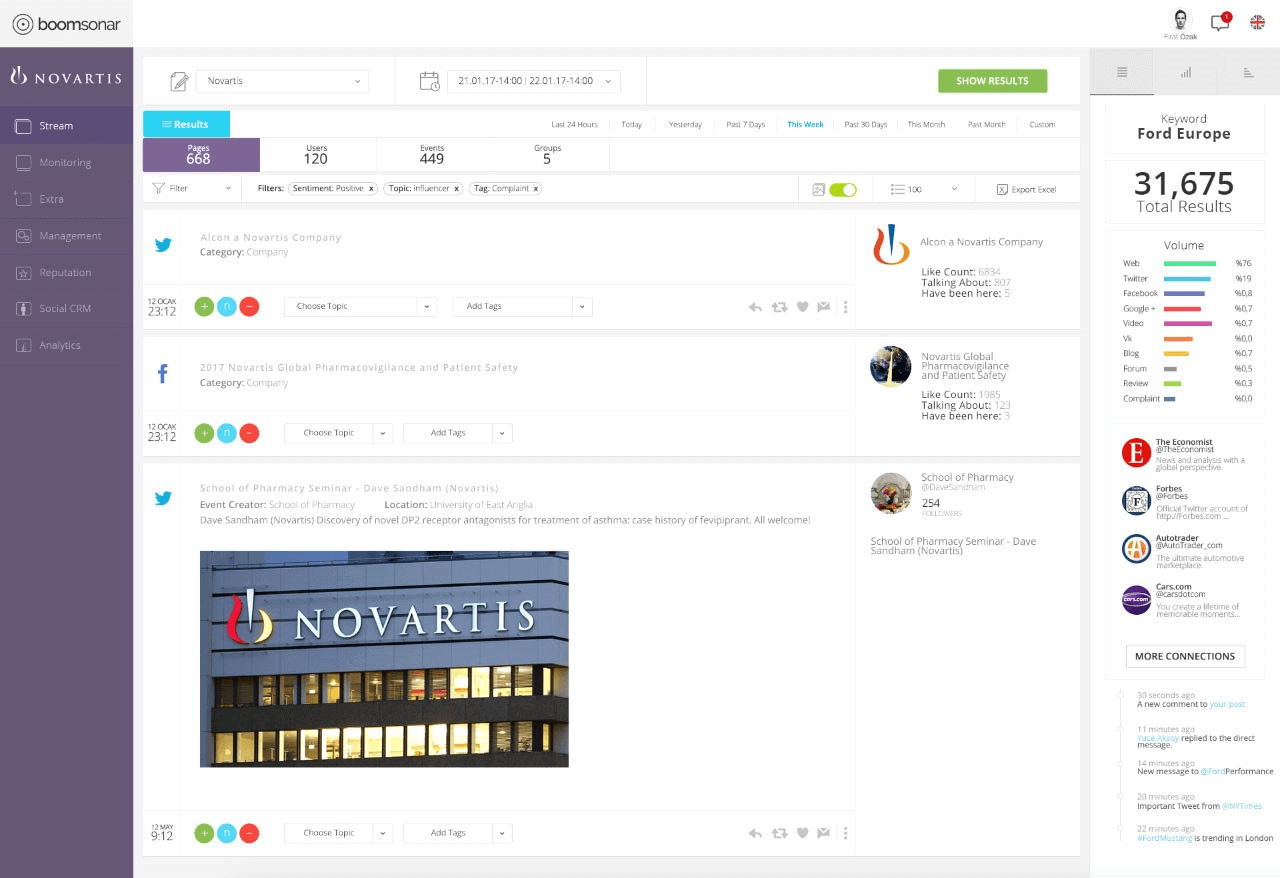 Single Platform For
Online Reputation Management
You are not the only one to affect your reputation! Rise of the user generated content multiplies the importance of online reputation management. Fake accounts, impostors, protest events, aggressive user groups and negative search engine content may spark huge online crises and cause irreparable damage to your online reputation. How to manage your online reputation? To shape your online strategies and take preventive action, you need to detect the potential threats early. BoomReputation provides the tools you need to see, analyze and solve the problems long before they create an online reputation crisis.
Facebook Monitoring
Detect fake accounts, discussion groups, pages and protest events in real time!
Twitter Account Monitoring
Find the fake accounts and parody accounts on Twitter, take action!
Google SEO Monitoring
Monitor the Google search rankings for your results, detect negative content early
Manage Your Reputation
Know more about possible threats, develop your strategy and take action!
Process Your Data
Process your results, gather real time insights, create graphs and download reports!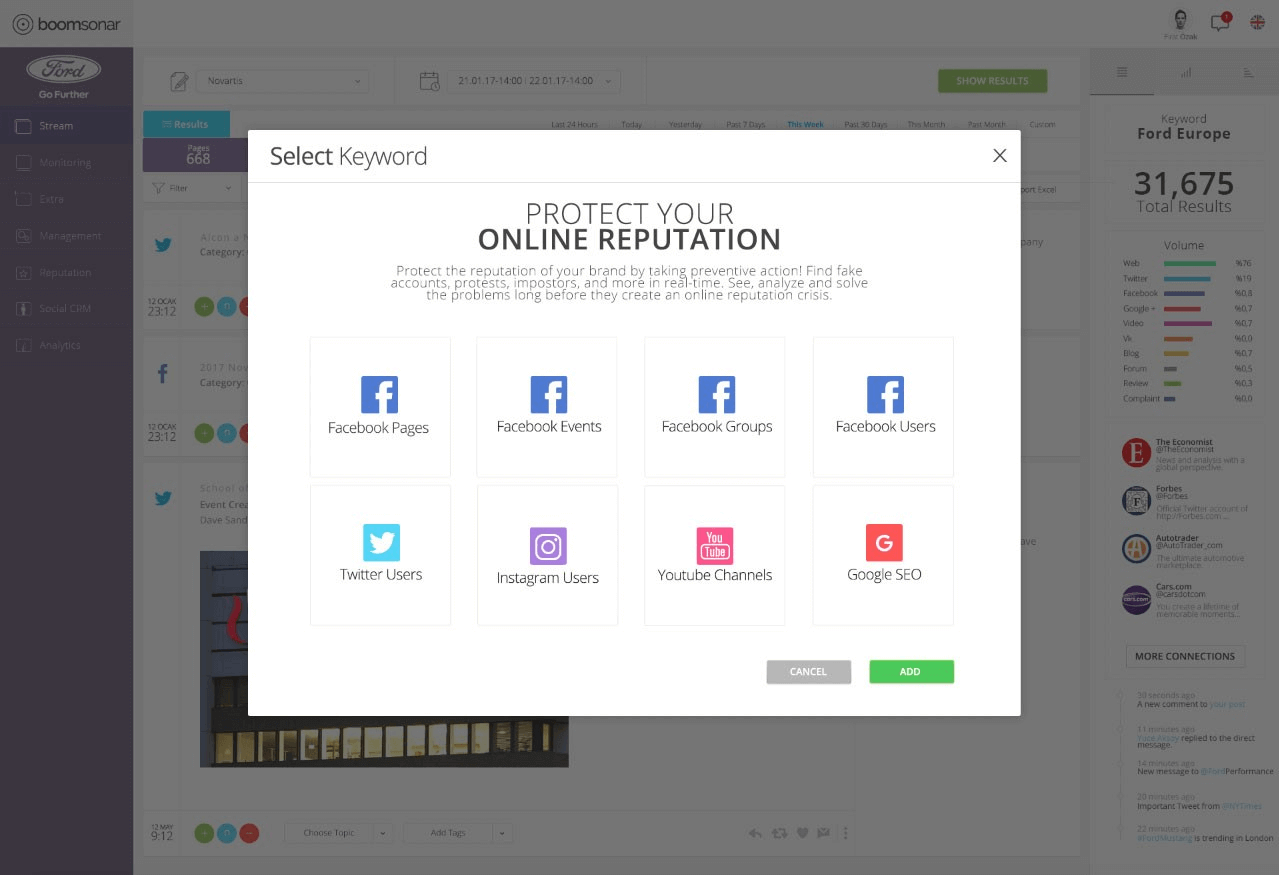 Manage Your
Online Reputation
BoomReputation provides the necessary tools for every marketer. Monitor Twitter accounts, Facebook groups, pages, users and events, analyze Google search engine rankings, be first one to notice potential threats to your online reputation, develop your strategy and take action. BoomReputation is the best solution to guard your online reputation!
Be First to Know
Monitor Facebook, Twitter and Google, be first to know about potential threats
Early Warning System
Be aware of the Facebook events, never be left your guard down
Prevent Crises
Detect potential crises early, develop your strategy, take preventive action!
Negative Google results and fake accounts in Facebook and Twitter may create negative results the web and social media reputation of your brand. Continuous monitoring and reporting of these results is the main component of successful online reputation management. Monitor all possible threats to your online reputation, report all activities, take action and prevent crises!
Facebook Monitoring
Identify fake users, pages, groups and events using your name, take action!
Twitter Accounts
Find fake accounts and parody accounts of your brand, protect your reputation
Google SEO Monitoring
Follow the daily ranking of your results, determine potentially dangerous content
Fast
Interface for
Fast
Reactions
BoomReputation provides a high performance dashboard for taking action. Monitor all your results in a single, easy to use and responsive interface. With the integrated data processing and reporting options, you can analyze your results, monitor sentiment, categorize your data, tag results and create reports.
High Performance
Fast and responsive BoomReputation interface is designed for everyday use
Multiple Filters
Deep filtering options and in-depth result search for easy data analysis
Easy Data Analysis
Categorize your results, tag content, mark the sentiment and take notes for easier analysis
Single Click Processing
Categorize and tag similar results with a single click
Microsoft Excel Exports
Export your results to Microsoft Excel with a single click, download and share your analysis
Try BoomReputation demo, start your online reputation management now!